So, Belle, the main character in
TIPS ON HAVING A GAY (EX) BOYFRIEND
and LOVE (AND OTHER USES FOR DUCT TAPE) is super into political causes.
It doesn't seem fair to have an actual website where these causes aren't talked about. It actually seems just wrong.
So, I've included a few links below. Beside each link is a current topic. I'll update these every week.
My favorite thing about Belle is that she cares, that she's involved. I want to be as much like her as I can, at least that way. I'm super cool with never having any gay boyfriends again. Friends-friends? Bring it on. Boyfriends? Been there. Done that.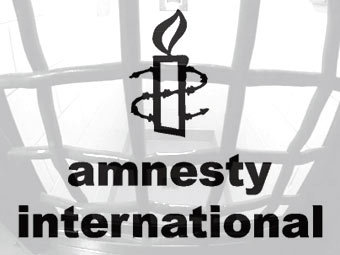 As it says on its website: "Amnesty International (AI) is a worldwide movement of people who campaign for internationally recognized human rights.
AI's vision is of a world in which every person enjoys all of the human rights enshrined in the Universal Declaration of Human Rights and other international human rights standards."
GOOD NEWS!!!!
(This section is directly quoted from Amnesty International's Website.)
The Guatemalan authorities didn't worry too much when people found Claudina Velasquez's body.
She was dead.
She had a belly button ring.
She wore sandals.
So, they figured she was a 'nobody' and nobodies don't get a lot of justice even when their bodies are found with gunshot wounds and traces of semen.
But to her parents Claudina was very much a somebody. She was somebody special.
Amnesty International has quoted Claudina's father as saying: "Claudina was killed by one thing: impunity…Claudina's killer knew that the likelihood of him being found was very remote."
(This is Claudina. Photo courtesy of Amnesty International)
Claudina was a law student. She was 19 years old. The police didn't run the simplest of forensic tests because they believed she was a sex worker. That shouldn't matter. Every woman should be respected. It shouldn't matter if they are wearing sandals.
The International Violence Against Women Act is essential. It's part of what needs to happen to make sure that everyone's daughter is a somebody. It passed the Senate in a sweeping bi-partisan effort. Now it's been introduced to the House of Representatives.

Call on your Republican Representatives to support I-VAWA.
Women deserve to have the same human rights and respect as men. Women are not 'nobodies.'
The act will:
Help protect women and girls against violence
Pressure governments to find perpetrators
Help women's organizations become partners in insuring justice
Give women opportunities (educational, economic) so that they won't be so vulnerable to violence
AND WHILE YOU'RE IN ACTIVIST MODE…
The Hungarian government isn't protecting women from being raped in their homes. Why not? The keyword here are prejudice (everyone's), idleness (the government's), and defienciencies (the criminal justice system's). All that equals injustice for Hungarian women.
This is what one Hungarian police officer had to say about it:
"At least 85% of them are whores: but they do not manage to come to an agreement. They are prostitutes: overtly or secretly…"
Most rape cases don't go to court. Why not? Most women are afraid. Reporting rape in Hungary means humiliation and reprisal. Police do not go all CSI. They go get coffee. According to Amnesty, in Hungary most people think it's okay for a husband to rape a wife. Most people think the women provoke their own rape.
"I have worked as a judge for 10 years, but to tell you the truth, I myself would not report rape. It is the victim who has to defend and prove everything". Woman judge.
The government of Hungary must act now to stop this abuse.
You can take action. Write:
Prime Minister: Ferenc Gyurcsány
1055 Budapest
Kossuth Lajos tér 1-3.
Hungary
Fax: (+36 1) 441-2112
E-mail: Ferenc.Gyurcsany@meh.hu
You can also check out a direct link to this TAKE ACTION appeal.
Epilepsy Foundation of America
The Foundation's goal is to "provide people with epilepsy and their families with access to critical services where they live and work." (See video)
More than 3 million people in America have epilepsy.
Lots of times I talk to people and they are stunned that there is still a stigma associated with epilepsy. It's almost like they don't believe me. I wish I were fibbing, but think about just these recent cases reported by the foundation.
Police arrested a Virginina man on a charge of trespassing because he had a seizure while picking up his seizure medication at a store. He was prohibited from going back. He went back because he needed his medicine.

School officials told a college student in Tennesse that since he had epilepsy he couldn't attend classes, in person, instead he should take them on the Internet.

New Jersey police went to a call for medical assistance. A man was having a seizure. The police are charged with using "excessive force" in an attempt to restrain the man during the seizure. He died because of this.

A California preschool worker would not promise to give medicine when needed to a refused to a child with epilepsy. The medicine would save the child's life is the child had a seizure. (Taken from the mission statement of The Jeanne A. Carpenter Epilepsy Legal Defense Fund)
There's another BRILLIANT site based in the U.K. called Epilepsy Action. The group has a myspace page, tons of information for teens, adults and everyone else.
One of the best parts on the website is about Epilepsy First Aid. You should check it out. You might realize that some of the things you think you're supposed to do when someone has a seizure are just plain wrong.